Cairns Port Douglas Shuttle - Go direct to Port Douglas from Cairns Airport with no stops. One way, return, shared shuttle, and private transfers.
Cairns Port Douglas Shuttle transfer from Cairns Airport to Port Douglas. Save $5 on Cairns Airport walk up price. Direct service to Port Douglas. Fares
$47.25 per person one way
 when 2 adults book a return fare, see our
Cairns to Port Douglas shuttle prices
 page. More passengers, the $$ savings quickly multiply.
    Please book more than 24 hours before travel. 
Online bookings less than 24 hours before your first travel time may not be processed.  This assists our shuttle scheduling.
Our Cairns Port Douglas shuttle prices save $10 per couple one way compared to walk up prices at the Cairns Airport shuttle desk, and save $20 when two adults book return transfers. The savings go up from there! 4 adults return Cairns Airport <> Port Douglas save $140 on walk up prices!
And we go direct - not stops in Palm Cove. This saves you 30 mins driving around Northern Beaches when you just need to go direct to Port Douglas.
Our airport shuttle services gets you, your friends and family safely, quickly and cost effectively to your holiday in Port Douglas no stops all the way up the Captain Cook Highway. Our direct transfers usually only take 60-65 minutes. 
From Cairns Airport it's 20-25 minutes through Cairns' Northern Suburbs, and the sugar cane fields around Smithfield and Kuranda Skyrail. Then we spend the next 30 minutes driving along the Captain Cook Highway World Heritage listed coastal drive. 
The last 10 minutes of your transfer is spent driving past more sugar cane fields into Port Douglas Road at the southern end of Port Douglas - then into Davidson Street and Port Douglas Road, past the larger holiday resorts all the way up to Macrossan Street.
Direct Cairns Airport to Port Douglas to Cairns Airport - no stops
Drivers meet you with your name on a sign at Carousel 1. 
No bus to fill - we collect booked passengers and target leave within 20 mins
On return, your departure time from Port Douglas is automatically confirmed by email 1-2 days before departure.
90% of departures leave Port Douglas 3 hours before your flight leaves Cairns.
Make a shuttle booking now - receive instant confirmation
Beautiful sunrises and sunsets over tropical northern beaches. On this transfer from Cairns Airport, driving past the different blues of Coral Sea and the Daintree Forest teaming with birds, you know and really feel that you are at the top of Australia. You can feel your Port Douglas holiday is just around the corner. 
How do we do this? Paul and Visnja arrived in Port Douglas late 2014.  After working solely online for 15 years Paul followed his wife's advice and 'got a job' out of the house, and drove shuttles between Port Douglas and Cairns Airport  from Christmas 2014 until May 2015. During his time as a driver, and now in the industry for 8 years, Paul has talked to many drivers in the arrivals hall, and watched the different services in action.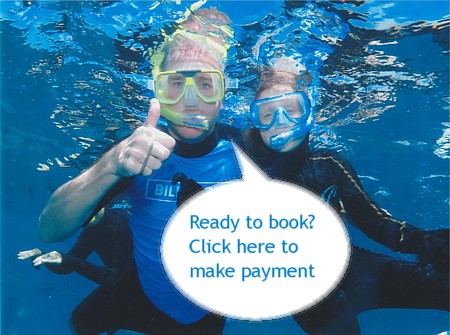 Paul liaises with shuttle bus business owners, and understands the different fares, the different routes, and the drivers who are friendly and helpful - and some who are not. Paul has talked with hundreds of people from around Australia, the UK, Singapore, Europe, the United States, and even a few dairy farmers from New Zealand seeking some Queensland sunshine or a massage in Port Douglas. Paul saw a gap in the marketplace to offer a friendly booking service focusing on good quality service, local knowledge and affordability. So that's why Paul stopped driving, jumped back on the computer and here we are. We've transferred over 150,000 passengers in our first 8 years of service. We look forward to providing our transfer services to you, your friends and family.